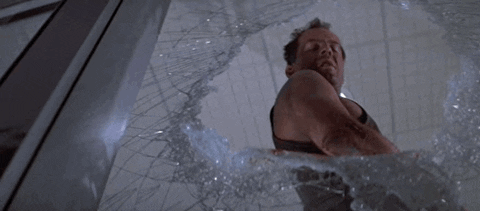 It's been about 10 days since the NCAA Committee on Infractions released its findings that UNC would not be sanctioned by the organization for the AFAM paper classes scandal. The passage of time has allowed most of the molten-lava hot takes to cool enough to take a reasoned look at the ruling and its aftermath and to begin to bring this saga to an end. Given that I was out of the country when the ruling went down, here are a few final observations from me:
***It's not so much that "the NCAA got it right" as it was the COI did the only thing it could really do. Whether chastened by previous overreach (such as at Penn State) or cowed by UNC's saber-rattling and implied threats of protracted legal action if the NCAA slapped the university with sanctions, the COI went all in on the third notice of allegations and then folded when it came time to show their cards. The COI grudgingly admitted there was no specific bylaw that covered the AFAM issue which, by default, supported UNC's position that this was an academic issue, and not an athletic one.
This was not, as some hyper-partisan True Blues have portrayed it, a "victory" or a vindication beyond the fact that the ruling made clear the extra benefits charge in the third NOA was concocted to give the NCAA something to try to stick to UNC. It's also important to remember that what the NCAA alleged through three iterations was not what the media or even the Wainstein Report alleged. There was a reason the NCAA did not charge UNC with academic fraud in any of the three NOAs, as the AFAM case did not meet the requirements of fraud as found in NCAA bylaws. With no fraud by definition, and an extra benefits case that was specious at best, there was no way the lack of institutional control charge would stick. Ultimately the COI went with the only provable charges, lack of cooperation by Julius Nyang'oro and Deborah Crowder, a wholly anticlimactic ending to an investigation that has hung over the entire university and its athletic teams for seven years.
***Make no mistake, somewhere over 18 years dozens of athletes at UNC used a paper class to salvage his or her eligibility. What neither the NCAA, nor Dan Kane, nor anyone else could prove is that the AFAM scheme was designed to keep athletes eligible. Wainstein surmised it to be true, and Kane staked his career on it, but there was never any definitive evidence to prove that case. One of the more amazing aspects of this whole thing is that between Kane and Wainstein and the more than 1,000 athletes involved, not one piece of tangible evidence came to light to show this was an eligibility scheme. Not a single athlete of over 1,000 came forward to confirm what Kane and Wainstein said was a fact, that they used a paper class to keep their eligibility. After Mary Willingham told everyone "the truth is in the transcripts", not one athlete released their transcript to prove her point. The only transcript we ever saw was Julius Peppers', and that was inadvertently posted by UNC and outed by Pack Pride. The two prominent athletes who sued UNC and the NCAA over this mess, Rashanda McCants and Devon Ramsey, apparently did not use paper classes for eligibility purposes and did not release their transcripts. Even the most famous of all the dissenters, Rashad McCants, never released his transcript (a quick flash of it was seen on ESPN) and the infamous "four paper classes in the spring of 2005" ultimately would have had no impact on his eligibility because he did not play after that season.
***Despite the protestations of the media and the proliferation of terms like "fake", "bogus", and "fraudulent", one of the inconvenient truths of this whole scandal was that nothing that took place met the threshold of academic fraud, at least as defined by the NCAA. The issue is that the courses themselves were not technically fraudulent. They were actual classes, found in the course catalog, that required work to be done to receive credit. On the contrary, over and over it was made clear that no credit would be given if no work was done. There was also no evidence that athletes did not do their own work (in fact, the discovery of Michael McAdoo's plagiarism came from his attempt, however poor, to do his own work for the course). Further, there was no evidence that athletes themselves knew the classes were irregular. The fraud came in the administration of the classes by Crowder, but again no evidence was presented that Crowder's irregular administration benefited athletes any more than non-athletes. All of these factors figured into the NCAA declining to charge UNC with academic fraud in any of the three notices of allegations.
***All you had to do was watch any of the coverage of the COI decision and the breathless media response to figure out this was about one thing and one thing alone – tying this to men's basketball. Despite the preponderance of evidence of improper assistance by women's basketball adviser Jan Boxill, and the famous "smoking gun" PowerPoint slide about Crowder's impending retirement being part of a presentation for football, the hopes of the media and rival fans lay with somehow linking this to Roy Williams' team, even after it was revealed that men's basketball began disengaging from the paper classes years before they actually ended. But the national and local media hyperbole machine accused UNC of selling its soul and academic reputation to protect basketball and its national titles, despite 84% of the athlete enrollments in AFAM being sports other than basketball.
***As expected, the local and national media did not receive this news well. Much of the national media, which had long since become an echo chamber for local coverage, went into hyperbolic bombast, with talking heads such as Dan Wolkien and Dan Wetzel suggesting that Carolina was not even worthy of calling itself a university after this. At the local level, the Raleigh News & Observer, which was the figurehead of the investigation for the past seven years, was not going to let the COI findings get it off message. The paper trotted out a series of pieces, both stories and op-eds, standing by its interpretation of events and continuing to chastise the university for not accepting responsibility, "fully acknowledge" what happened and "lay everything out", which is code for "admit wrongdoing", "self-sanction", and "take down banners", actions for which the N&O would gladly take credit. As my good friend and former Tar Heel Blog boss Brian Barbour said, it seems in light of how this turned out, you would think the N&O would be talking about how their stories about AFAM held UNC accountable, made the school take a hard look at itself, and led to meaningful reforms. Instead they come off as upset they didn't get a banner, which does little to combat the impression of the True Blues that the paper's efforts were agenda-driven.
In the end, seven years of investigative reporting by the paper was reduced to a semantic dissection of the meaning of "academic fraud", a term which UNC used with its academic accrediting agency but refused to acknowledge with the NCAA. What it boiled down to was the fact that, after all their efforts, the N&O had nothing concrete to prove the purpose of the paper class scheme was to salvage eligibility, not simply that the result of it was saved eligibility. That intent would turn the entire case, but neither Kane, nor Wainstein, nor the NCAA could ever prove that argument, and the COI response said as much.
***Pretty much all of America was shocked that there was no sanction at all against UNC given the breadth of these allegations. But again, if there is no direct charge and no direct bylaw violation, there can be no sanctions. Besides, it would have been difficult to attach penalties to particular sports in the absence of direct accountability of "this athlete was ineligible during this time" for vacating records. Even with the evidence against women's basketball, the NCAA realized that it was probably a hollow gesture at best that would be ridiculed as much as a complete acquittal. The NCAA was under immense pressure to bring some sort of action in this case, so much so they invested extra years and additional notices of allegations, but ultimately they could not make the case stick.
Of course this is not to say that UNC got off entirely. The university was put on probation by its accrediting agency, which never happens for a prestigious research university. The significance of this sanction was underappreciated because A) it has little traction outside academia; B) it was served and resolved quickly and quietly while the NCAA mess drug on and on; and C) it didn't result in a perp walk or an above the fold headline like taking down a banner. The entirety of the school's AFAM and NCAA troubles resulted in the firing or forced resignation of a chancellor, athletic director, head football coach, chair of the faculty, an academic department head, and nearly a dozen other lower-level employees. But those who were hoping for probation or banners (and let's be for real, the only probation or banners people cared about were men's basketball) were sorely disappointed.
*****
At the end of all this, there was nothing in this outcome that would move the needle of your feelings about this scandal. If you believed UNC was guilty of a massive eligibility scheme that resulted in the worst academic fraud in the history of college athletics, you still feel that way with the added sting of knowing that went unpunished. If you believed UNC was the victim of an agenda-driven witch hunt led by an overzealous reporter at a failing newspaper, you still feel that way but are thrilled that Kane and the N&O were rebuked. The truth, as is usually the case, lies somewhere in the middle. This was an embarrassing, regrettable stain on the university's reputation and should cause great concern to people who care about UNC. There were nine separate investigations into these matters and more than 70 reforms were implemented as a result. On the other hand, while athletes clearly benefited from the paper class scheme, there was ultimately no evidence that the purpose of the classes was to help athletes and the NCAA chose to not even file notices of allegations in similar cases at Auburn and Michigan, much less three of them over the same issue.
Despite being accused of taking a "victory lap" on Twitter simply because I dared to point out some of the things I mentioned here, my personal feelings as an alumnus and a fan are relief, not victory. Of course I am happy there is no sanction, but primarily because I believed that A) this was an academic failing and not an athletic one and B) based on precedent in the Auburn and Michigan cases. I am relieved that the sword of Damocles that has hung over UNC for the better part of this decade has been removed and life can resume, both in the academy and on the fields and courts. The book is finally closed, but the impact of this scandal will linger for years to come.